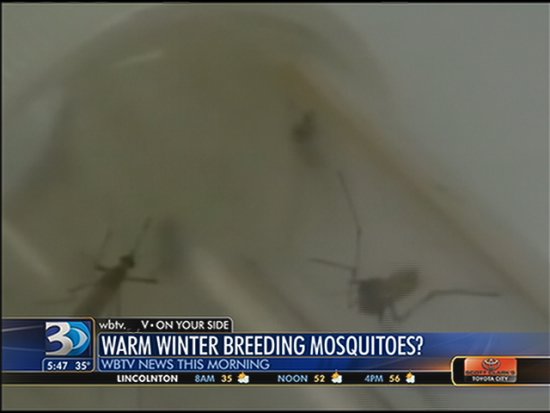 MATTHEWS, NC (WBTV) – The mild winter has been great for folks who don't look forward to being cooped up inside. But the warm temperatures could be setting the stage for more mosquitoes in the summer.
"With all the rainfall we've had, it's keeping everything moist and it's not really drying out. So if it stays like that in the spring, I would imagine that mosquitoes are going to be a little worse this year," says Randy Peck of Mosquito Squad based in Matthews. Peck says the lack of deep freezes and plenty of moisture could make for a problem.
Mosquitoes and their eggs are typically killed during extended periods of freezing weather. So far, the Charlotte area hasn't had many days where the temperature falls below 30 degrees.
Peck suggests getting started now to help curb what could become a problem. He suggests turning over any items that are holding standing water outside your home. Even tiny amounts could mean a ripe breeding ground for the biting bugs.
A female mosquito can lay as many as 400 eggs in just a teaspoon of water.