Get Your Bite-Lite Red White and Blue Candle Wraps For the Summer!
Kick Off the Mosquito Season With Bite-Lite®!

Bite-Lite® has what both retailers and consumers want- a fragrant and effective formula of natural essential oils to help you protect against biting mosquitoes.   Consumers love our natural mosquito repellent candles with lemongrass and mint as an effective alternative to standard citronella candles.    Retailers love the high turnover.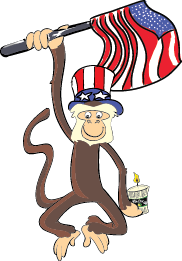 What's more, Bite-Lite® is helping retailers customize their displays and candles in time for Memorial Day and the Fourth of July.    Ask your favorite retailer for Bite-Lite's specially wrapped Luminaries and Soy Jars.    Also, don't forget to stock up on our all new MADE in AMERICA premium Soy Tins.
Bite-Lite Invites YOU to the National Hardware Show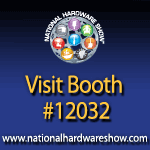 Visit Bite-Lite® Candles at the National Hardware Show.   Join Bite-Lite at the National Hardware Show in Las Vegas on May 7- 11, 2013.    Be our guest and sign up today for your free pass to the show by clicking on this badge through May 5th.   We'll be at Booth 12032 in the North Hall.    Mention this newsletter, and we'll give you a FREE Bite-Lite® Mosquito Candle or an Air Scenter (that features the same great scent as our candles).   To find us at the show, go to the map on our website bite-lite.com or when you're in Las Vegas, check Bite-Lite's National Hardware Show page – click the link on our booth number 12032 and you will see an interactive map showing where we'll be located.