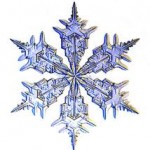 Many parts of the country are expecting snow this weekend. Don't get caught in the storm.
Before the storm hits:
Clear rain gutters and repair roof leaks in order to avoid clogging and flooding.
Cut away tree branches that could fall on a house or other structure during a storm.
Be Prepared:
A shovel – Even if you live in an apartment you should own a shovel as you may need to dig yourself out before your ground crew gets in, and they are unlikely to dig out your car.
Flashlights – Make sure you have good quality flashlights with fresh batteries. Consider a "Self Powered Flashlights" and "Self Powered Radios". Some models will also charge your cell phone.
Food – Make sure you have enough non-perishable food to last a few days.
A Can Opener – Make sure you have an old fashioned manual can opener
Blankets and Warm Clothing- You may need enough blankets to keep you warm without any heat
Barbeque Grill- Your stove may have natural gas, but it probably has an electrical ignition. Make sure your outdoor BBQ grill has enough propane for an emergency
Matches to light your candles- Do not rely on lighters that can run out of fuel or break down all too easily.
Remember, no matter how cold it gets outside, warm weather is just around the corner. Bite-Lite® Natural Mosquito Repellent Candles are the most effective, natural deterrents to mosquitoes. These mosquito candles are elegant and smell great. Ask for them at your local Retailer or buy these natural repellents on our Products page.
Make The Day Count~!