Bite-Lite® Candles Head Back to the Grammy's!
Bethel, CT…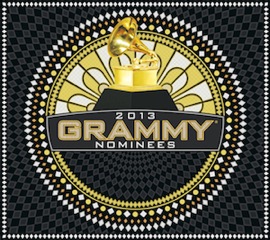 Bite-Lite® is very pleased to announce that we will be making a return appearance at the 2013 Grammy Red Carpet Preview Event. This star-studded annual party is taking place on February 8, 2013 in Hollywood. The "Invitation Only" event will host some of the hottest celebrities in Music, TV, and Film.
Current nominees include:
Kelly Clarkson; Florence and the Machine; Maroon 5; Pink; Adele; Carly Rae Jepsen; Katy Perry; Rihanna; Blake Shelton; Carrie Underwood;Taylor Swift and Bruce Springsteen.
Past celebrity attendance has included: Johnny Depp, Angelina Jolie, Taylor Lautner, Justin Timberlake, Emma Watson, CCH Pounder;* Robert Pattinson, Natalie Portman, Ashton Kutcher, Emma Stone, Deborah Gibson;* Cameron Diaz, Jessica Alba, Kaley Cuoco, Jennifer Love Hewitt, Cory Monteith, Susan Sarandon, Rachel Bilson, Maria Menounos, Bradley Cooper, Ben Affleck, Sienna Miller, Vanessa Williams*, Cory Monteith, Sofia Milos;* and Katherine Heigl.
We had the pleasure of meeting some of these celebrities when they stopped by to visit our table and get photographed with our wonderful natural mosquito repellent Luminaries in hand. Check out our CELEBRITY PHOTOS from last year's event, where Bite-Lite was named the best new product amongst the stars. Our revolutionary mosquito-repelling candles have been out for two years now and they have been a proven winner for retailers and consumers, alike.
Test results show that the active ingredients in Bite-Lite® Natural Mosquito Candles repel nearly three (3) times the number of mosquitoes when tested against standard citronella candles. The unique combinations of lemongrass and spearmint essential oils are released through the patented Cloak & Scatter® formula. When lit ahead of time, a pool of wax forms beneath the wick (usually in about 20 minutes) which releases the active ingredients to form a protective "shield" that discourages mosquitoes from entering the protected zone. Placing these natural repellents around you will deliver a luscious scent, sparkling flame, and protection from biting mosquitoes. Bite-Lite® natural repellents are sold through independent garden centers, hardware stores, outdoor living centers, other natural-product retailers or on our website. The nationwide buzz continues to grow. You can become part of the revolution by using the store locator on our Retailers page to find a store near you or purchasing on our Products page. Order your natural repellent candles today!